Pyrrha's Roman Pages and the Rescue Shelter
Now I am Two - and even Three!


This is Christmas 2004 / 5 and I had my second birthday a few weeks ago.



Just a sprinkling of snow on Christmas Day - but not enough for snowballs!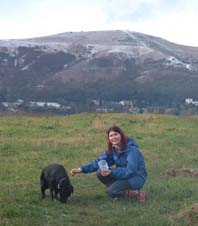 I really enjoyed my romp through the fields with Samantha on Christmas morning.




Favourite photos from 2004






They have chosen this photo of me in the garden as one of the desktop photos on the computer.



This is the other desktop photo - me having fun in the sea at Aberdovey.


2005






This is my friend Hollie - I surprised everybody by being gentle rather than knocking her over in my enthusiasm to be friendly.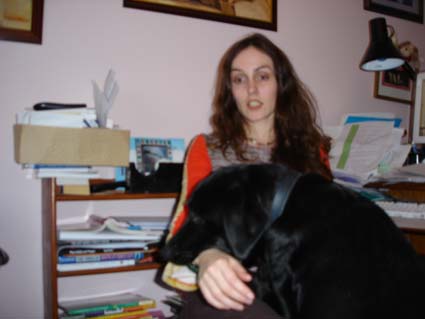 Jenny thinks this is proof that I was biting her - but anyone can see it was a bit of fun and affection despite the expression on her face!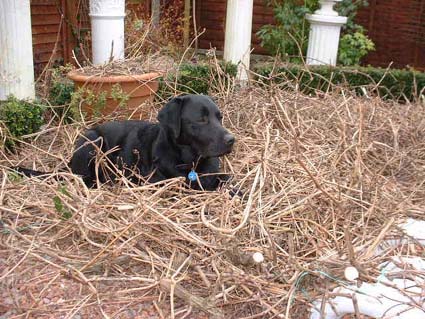 Here you can see me helping to clear the clematis out of the garden - I thought it made a good nest.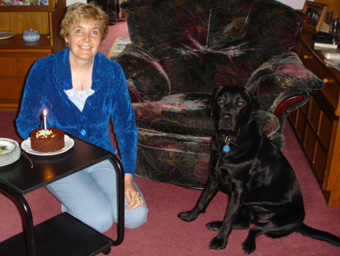 Can you see the bite-mark in the birthday cake? I managed to get to it before they carried it into the lounge on Mum's birthday!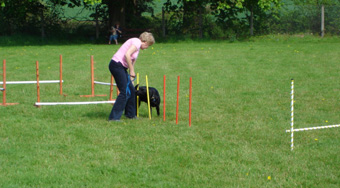 I am now getting quite expert at Agility! I can do the 'weave very quickly now. Look at the square of jumps behind me : we had to jump around it in all directions, and I didn't make ANY mistakes!



Quite a hot day for the end of April, but at least there was plenty of water to drink afterwards!

In some of these photos it looks as if I have a lead on, but I don't need it any more because I know where to go and I don't run away VERY often.



I can't remember why I used to be scared of the Dogwalk : it's really good fun.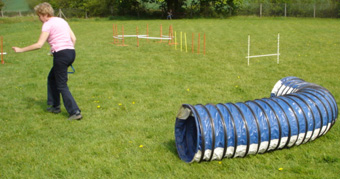 The tunnel is always my favourite because I can usually find lots of treats and interesting smells in there. They never know when I am going to come out - and Dad missed me on this photo as I rushed to the next jump!



The problem with jumping with gay abandon at agility means that they don't believe me any more when I pretend that I can't climb into the car without help.



If you look closely you will see that my shadow is almost exactly in the middle of the patch of sunlight here in the sand-dunes at Aberdovey.



I love my Gromit lead with built-in torch, so I must give Jane a kiss to thank her : an early Christmas present 2005.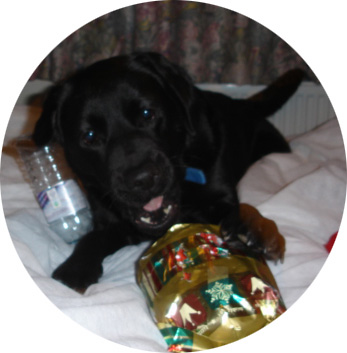 It is fun unwrapping all these parcels on Christmas morning!



I love little Maia so perhaps they won't make me wear my haltie and lead the next time I help her play with her toys! I didn't like it much when she trod on my tail but I didn't tell her because I know she didn't mean it. (But why did she prefer the mechanical dog when she had me? Perhaps I should learn to sing and make lights flash.)



Mark's Christmas dinner was wonderful, so I didn't mind wearing this silly hat.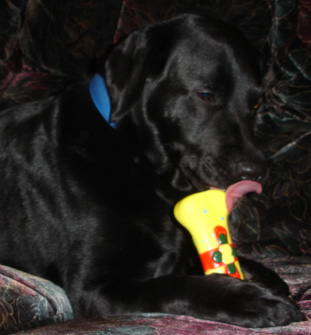 Home again : now I can start to demolish the present that Jen's family gave me!



This is me playing with Ben in the harbour at Boscastle - I enjoy coming here for my summer holiday.



People on the bank thought she was cooling me off in the water, but she is really trying to wash off the wonderful stuff I have just rolled in on my way down to the river!

(And you will notice that in all future photos I am wearing a new red collar because my lovely blue one was thrown away).



Fooled you! This isn't me, but my friend Pusinka who lives just outside Prague!



Here is my best friend in Wales!

I really enjoyed my walk with her because she told me very clearly when to 'sit' and when to 'heel'. We had a very good time together.


first page

Suki page 3