Pyrrha's Roman Pages and the Rescue Shelter
Suki at almost a year old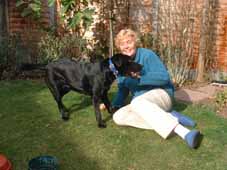 We are having a rest from organising next week's dog show at the Girls' College. This new collar feels altogether too smart - must see if I can scruff it up a bit before then!




Who will win the tug-of-war?





New tactics are needed here.






So we both lost! (Notice the watering-can flying through the air).




Dog Show at MGC October 2003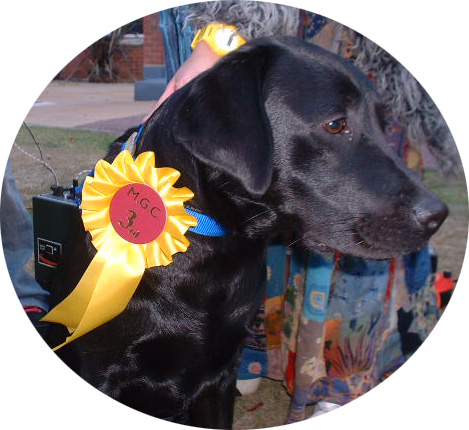 Nobody really expected me to win 3rd prize in the Obedience class - but I showed them! I decided I wanted a rosette to match the colour of Jenny's watch.




I sat on cue and stayed sitting for the count of 10 - she even dropped my lead on the ground. It was difficult because I like Lisa the judge and I wanted to jump up and greet her instead of sitting still.






I tried to say goodbye to Lisa on the way back - but I didn't make it!




We didn't win a prize in the 'Lookalike' class even though she had photos of me on her T shirt and I had a photo of her wearing the T shirt on my back.






Here is my fan club - so nice to have them cheering me on!




These are the finalists in the 'Lookalike' class. I really like Mr. Paddington (in the pale blue T shirt) - and I know he likes me as well!






On our way home from a muddy walk across the fields - you can see the mud on my tummy and legs!

I really surprised them on the walk when I came back to them when they called me - I was hurtling down a hill at top speed to see a German Shepherd and I skidded to a halt and rushed back to them. I could see the looks of utter incredulity on their faces!

(I like to keep them guessing - they never know whether I will behave like a superbly obedient well-trained dog or a complete hooligan!)


first page

Suki page 3