Pyrrha's Roman Pages and the Rescue Shelter
first page

second page

third page

Suki's friends





Suki page 4

holiday in Boscastle, July 2003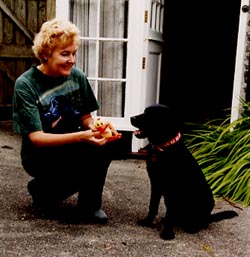 I enjoyed my holiday in the Old Coach House at Westerings - and I'm sure that JaSa the Dalmation was really pleased to meet me even though he tried to get away whenever he saw me coming to play!

My room is just inside the door.






On the headland at Boscastle, with lovely views of the harbour, sea and coastline.






The previous photo was taken at the top left of this one, by the white Coastal Watch tower, and the next picture is down past the bottom left where the river comes down to meet the sea.





After a long, hot walk down to the harbour, it is bliss to lie in the river and cool down.








In the sea at Padstow - but they seemed to think that if they let me off the lead I would knock little children over to steal their ice-creams!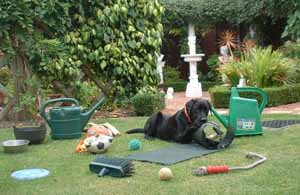 Back home again now at the end of August - and flowerpots, watering-cans and doormats are far more fun to play with than the rest of my toys. Just imagine my Dad's pleasure at seeing his beautiful lawn looking like this!

- and I wonder why his new watering can hangs on a hook on the wall instead of standing with the others?




first page

second page

third page Suki's friends


Suki's friend JaSa at Boscastle

Pyrrha's Roman Pages and the Animal Rescue Shelter